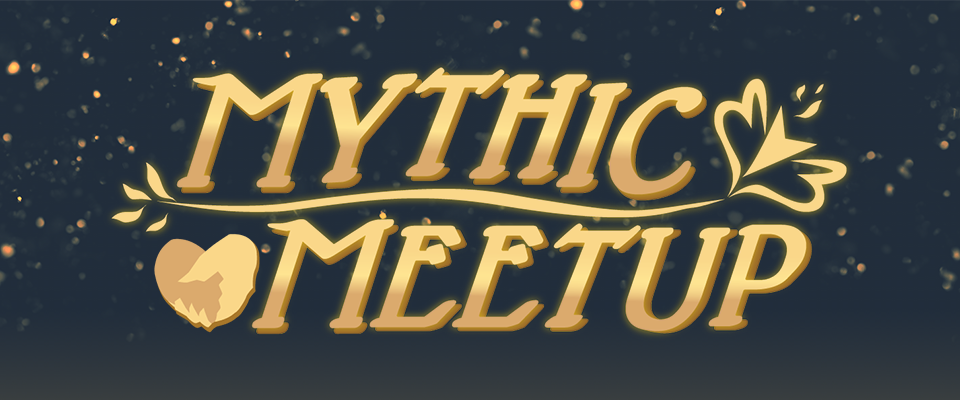 Mythic Meetup
ANNOUNCING HEARTMOOR STUDIOS + NATURE'S LAMENT
---
Hey everyone!
We are excited to announce that our team has decided to stick together long term to bring you more content in the Mythic Meetup universe and beyond as Heartmoor Studios! All the games we make, including this one, will be housed under our new itch account, so go follow that and our Twitter account for news of future developments.
Speaking of future developments, we've just released a side story following OneWithNature for the O2A2 VN Jam: Nature's Lament. Voice acting will be added later this week (we just finished a lovely recording session today), so stay tuned! For the best experience, it is recommend that you play ProfessorX's route before playing Nature's Lament.
This will be my last time posting an update from my personal account, but I just wanted to say that I am so grateful and honored that the team has decided to embrace this silly little idea of mine as their own and run with it in the most amazing ways. I'm far from a perfect lead, so I am humbled that they stuck it out with me. I could not have asked for better teammates to take this journey with and I am so excited for what the future will hold.

And to everyone who has given this world a chance, thank you so, so much for letting us share a little piece of us with you. We hope that it touched you in some way, as it did us. Here's to the road ahead!

All the best,
smoke

Comments
Log in with itch.io to leave a comment.
congratulations!!! i'm so happy for you lot :]] heres to your future endeavors as a team!!