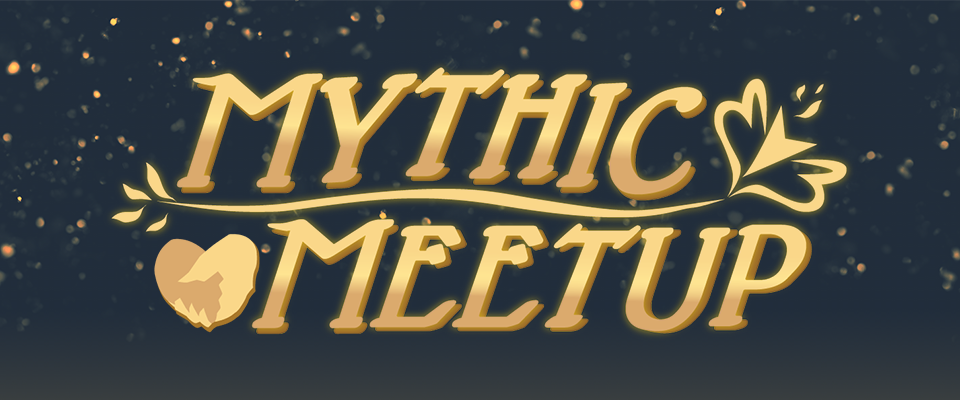 Mythic Meetup
Mythic Meetup Walkthroughs: OffKey
---
Our next guide is for OffKey, our resident mom friend and meme queen! This guide is for her romantic end. If you'd like to see her friendship end, either pick the other options not on this list or don't pick a majority of them. Only the choices that impact her affection have been noted here. Any other choices - feel free to choose as you'd like. For the options that trail off in "...", this has been done to avoid spoilers.
"I can't wait to get to know you, raindrop!" - OffKey
Common Route/Day 1
Um, hi?
Thanks for having me!
It's okay! I like Animal Crossing too.
I love chaos!
A hobbit
Please explain
Yeah, I kinda noticed. :)
You guys really are committed to the roleplay, aren't you?
Offkey.
This. Is. So. Cool.
Yep, don't worry. I don't scare easy.
OH! That's where I've seen you before, X.
Day 2
Who wouldn't like you two?
He likes to tease.
Oh no!
Sure!
OffKey or I can be fair!
Hi there, watcher!
What's going on, @FurryLittleSecret?
You are being pretty pessimistic @FurryLittleSecret.
Day 3
Sure!
It's been ages!
Day 4
You're amazing!
Make sure you're taking care of yourself!
Day 5
Wow! How are they having you accompany them?

It's pretty cute, ngl.
And here I thought you couldn't impress me any more!

Key…
OffKey…
I haven't tried yet.
You don't…
I see…
Day 6
Are you sure?
Goodnight…
You have reached the end! After this, you should be on the romantic end. Please let us know if there are any issues!


** Completionist Note: To get OffKey's chat photo, you have to choose the "Who wouldn't like @OffKey?" option in response to the first question on Day 2 of her route.