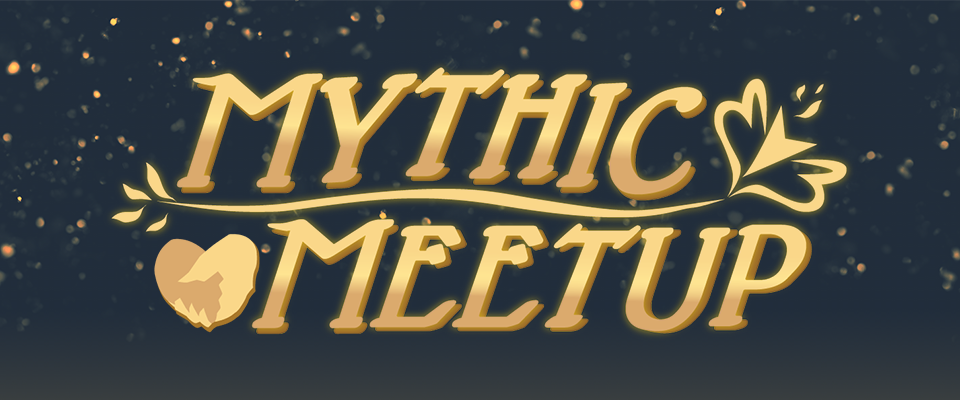 Mythic Meetup
Mythic Meetup Walkthroughs: BestestBB
---
Our next guide is for BestestBB, our feisty little firecracker. This guide is for their romantic end. If you'd like to see her friendship end, either pick the other options not on this list or don't pick a majority of them. Only the choices that impact her affection have been noted here. Any other choices - feel free to choose as you'd like. For the options that trail off in "...", this has been done to avoid spoilers.
"Tch, humans. I'll never understand you. But if you insist." - BestestBB
Note: Options marked with a (*) indicate that the choice may or may not be made available based off of previous choices.
Common Route:
Fun!
Okay…
Thanks, watcher!
Actually, I like quiet better.
A unicorn from Antarctica
That's not a good sign.
It's fine. I think it's cute!
Um, sorry?
BestestBB.
Wait, so you all aren't kidding?
Eh, it's whatever…
OH! That's where I've seen you before, X.
Day 2:
Did someone say boba?
Animal Crossing
It's okay!
[Join the gamer channel]
Day 3:
(In chat) Did you ever ask BB?
(In call) That's alright!
(In call) Are you sure BB will be okay with that?
(In chat) You don't need to apologize
Day 4:
BB was helping me out, though*
Of course we are*
We're just friends
Do you mean their family…
Yeah, sure
Maybe they just don't want to?
Day 5:
(In chat) I'll go!
(In chat) Coming back for me, huh?*
(In chat) Sure!
(In call) What's on your mind?
(In call) Those expectations…
Day 6:
Yes…?
Is BB worried…
I don't believe what…
You have reached the end! After this, you should be on the romantic end. Please let us know if there are any issues!