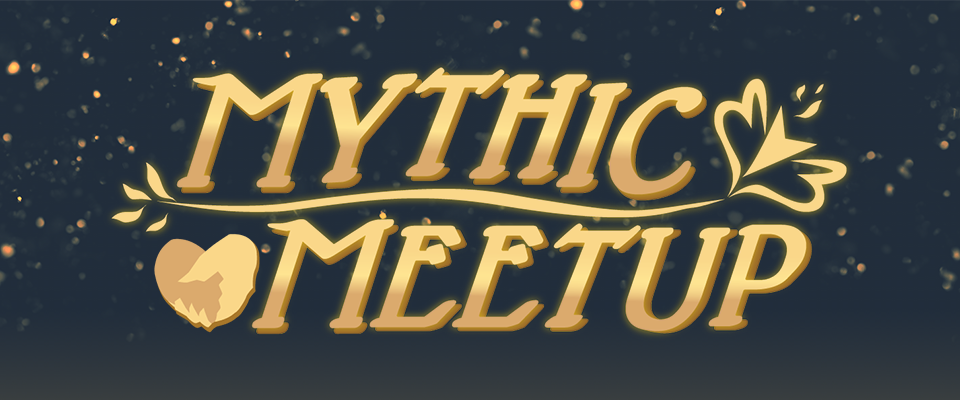 Mythic Meetup
1000+ DOWNLOAD ANNOUNCEMENT! (Discord Server, Update 1.4)
---
Hey everyone!
We made it 1000+ downloads! We can't thank everyone enough for your support of the mythic world we've come to cherish. <3

In celebration of this milestone, we're opening up a Discord server, which you can check out here: https://discord.gg/M2N7zwKTss

Also, we've got several things for the latest update, which should be the last update until our next milestone:

Romantic and friendship ending screens have been added
watcher's Day 7 romantic end now contains an extra chat portion after the video call, including a certain someone making good on their Day 2 promise (if you know you know ;) )
watcher's Day 7 romantic end CG animation has been fixed to zoom out to its full extent
Coloration to BestestBB and ProfessorX's romantic end CGs have been resolved
Typos on ProfessorX's route have been fixed
Two of BestestBB's missing lines on the common route have been added in
The music room has been edited with the correct sound titles and additional functionality
If there's anything else you'd like to let us know about, please don't hesitate to reach out to us on Discord or Twitter!
All the best,
Smoke

Files
MythicMeetup-1.4-mac.zip
426 MB
Jul 09, 2022
MythicMeetup-1.4-pc.zip
460 MB
Jul 09, 2022