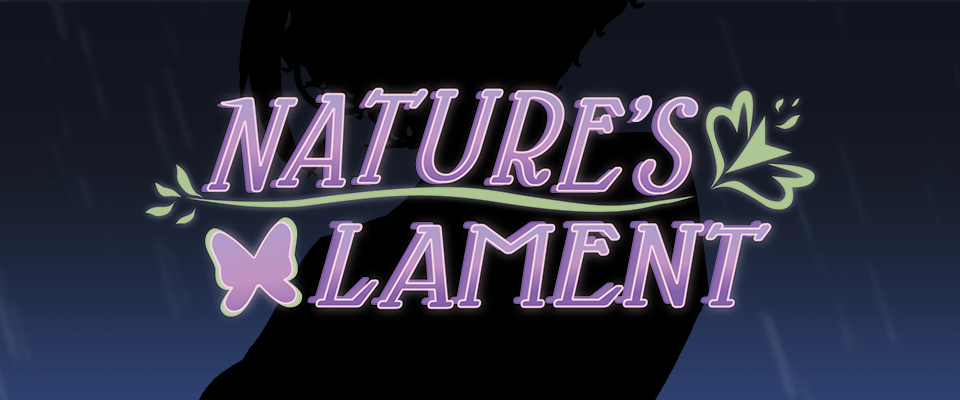 Nature's Lament
A downloadable game for Windows, macOS, and Linux
A companion story to Mythic Meetup.

"I don't really know where to start either. Maybe with how I'm feeling?"
A mini character study, Nature's Lament provides insight into Amelia Mallas - also known as OneWithNature. For the best experience, it is recommended that you play ProfessorX's route on Mythic Meetup.

Features
Content Warning
Abusive language, cursing, implied trauma
Meet Nature

Created for o2a2 jam 2022
Crew
JAY EVANS: Project Director, Writer, Voice Direction, Narrative Design

ARIEJUL (ALT LINK:) Editor - Narrative Design, Proofreading; QA Testing

DEMI ELIZABETH: Editor - Narrative Design, Proofreading

GALABUN: Sprite Artist, Background Art Colorist
MAROON DROPS: GUI Artist, Logo Artist

PUMPKIN SPIKE: Character Design, Background Line Artist

TROISNYX: Composer

EDSAN: Programming
BROOKE JOHNSON: Nature's VA*

CATS ON A LILYPAD STUDIO: Audio Engineer
*Voice acting has now been implemented in the game!
Download